Victoria Holt
23 August 2015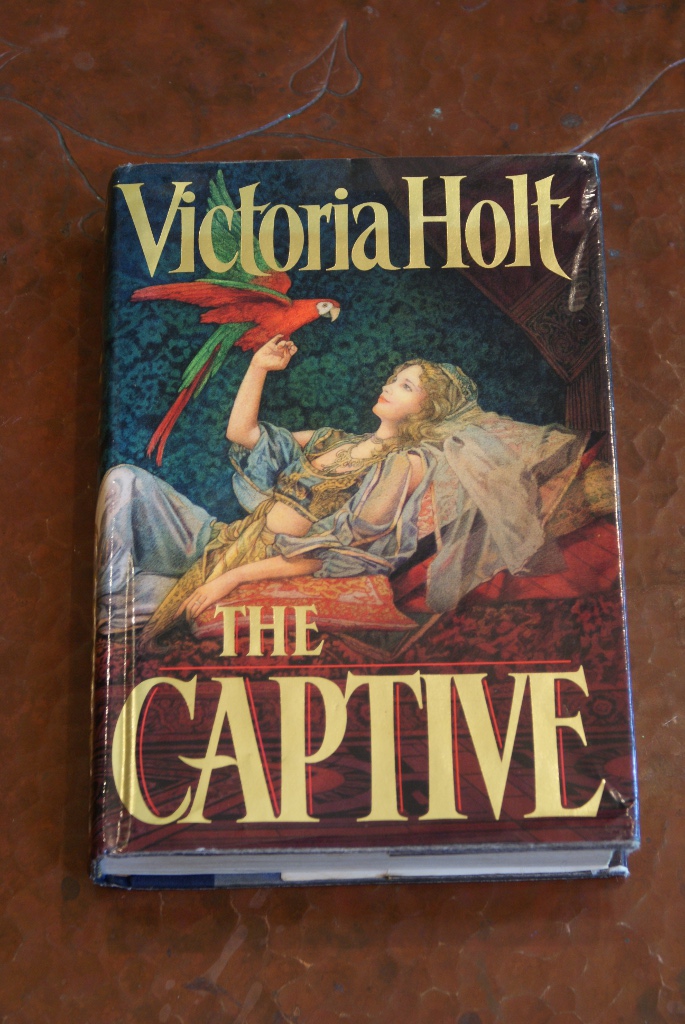 The Captive
No, that's not a new training method I'm trying with Fasolt. Now that I'm finally trying to buckle down and catalogue my book collection, I'm trying to take some of them down off the shelf and read them as well. I admit, Victoria Holt is not first on that list: her books don't stand the test of time for me as well as Phyllis A. Whitney's and others - although I have pulled out a few for a second try.
My earliest memory of Victoria Holt was one of my father's parishioners sliding her books beneath her couch when he arrived on a pastoral call, despite the fact that he - or at least his bookshelves - had introduced me to everything from Helen MacInnes to The Scarlet Letter (I admit, at 11, I had a hard time figuring what that A stood for. Awful?)
Recently, a friend was perusing my collection and said with a grin when he spotted the Victoria Holts, "When she was alive, at least I always knew what to get my mother for her birthday."
So here are a few of her best covers. Long may she wave.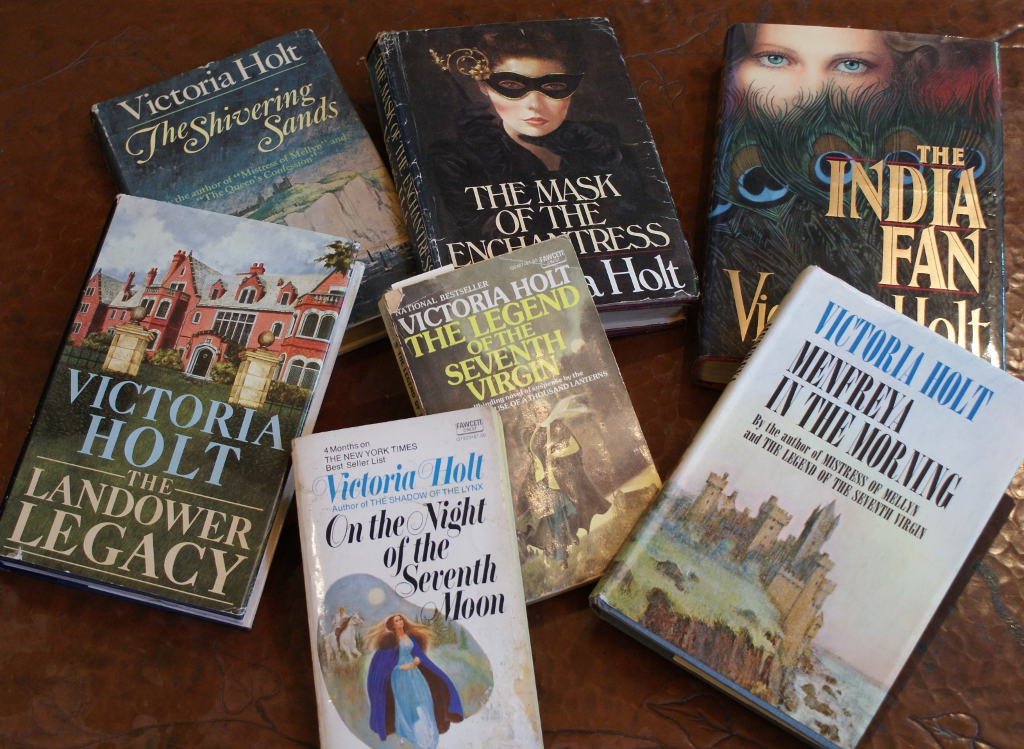 Favorite Victoria Holt Covers