Who's Got the Holy Grail?
28 July 2014
Not Peredur. Not Galahad. Not Bors. Nor Lancelot. Not even Indiana Jones with a whole bunch of Nazis on his tail. But the Grail's gone missing, stolen from the house of a desperately ill woman who had been loaned the relic for its healing powers - something I frankly have a hard time seeing even the evilest Nazi doing.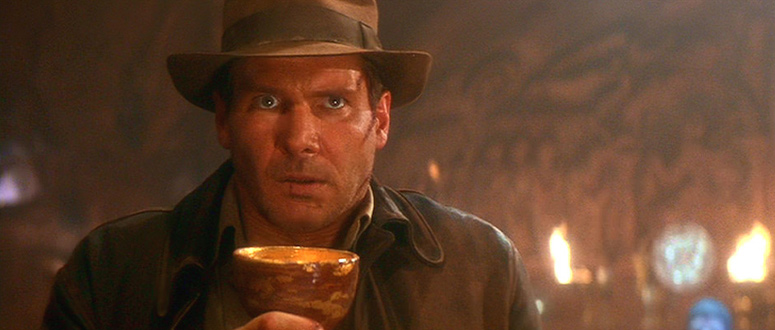 The stolen relic is called the Nanteos Cup, and it is named for Nanteos Mansion, near Aberystwyth, where the Grail was hidden by a group of monks who fled from Glastonbury in the wake of the Dissolution of the Monasteries by Henry VIII.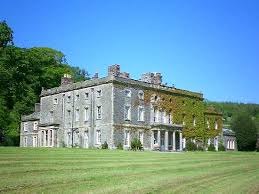 Nanteos Mansion
Although legend would have it that Joseph of Arimathea brought the grail to Glastonbury after the Crucifixion (propelled miraculously in a boat without sails or by more conventional means), according to experts, the cup is a 14th century mazer (drinking) bowl. Nonetheless, belief in its healing powers was so fervent, especially in the nineteenth century, that people would bite pieces from it as they drank - which is why it now looks like this.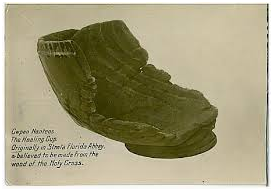 It's said that even Richard Wagner visited Nanteos house to catch a glimpse of this grail - although it remains unreported whether his toothmarks are on the piece.
The cops are on the case - quite aggressively, according to the BBC. But can they really explain what kind of dastard would steal a holy relic from a desperately ill woman? What on earth could possibly need healing that badly?
Dan Brown's prose
Monty Python - because (All) Live can only outsell (Mostly) Live

Tywin Lannister (Does he need a reason? Well, actually...)

Homeland Security (Do they need a reason either?)
The Knights Templar (Do they... Hey, wait. Aren't these the same guys as above?)

Cathars (Sorry - that was nothing but a shameless plug to get you to read the first chapters of Daughter of Man .)
Brazilian Soccer (Hah, not even a Grail could heal their woes)

Congress. Oh, go ahead, and say it... Ditto.