Garden Blog May 7, 2014
07 May 2014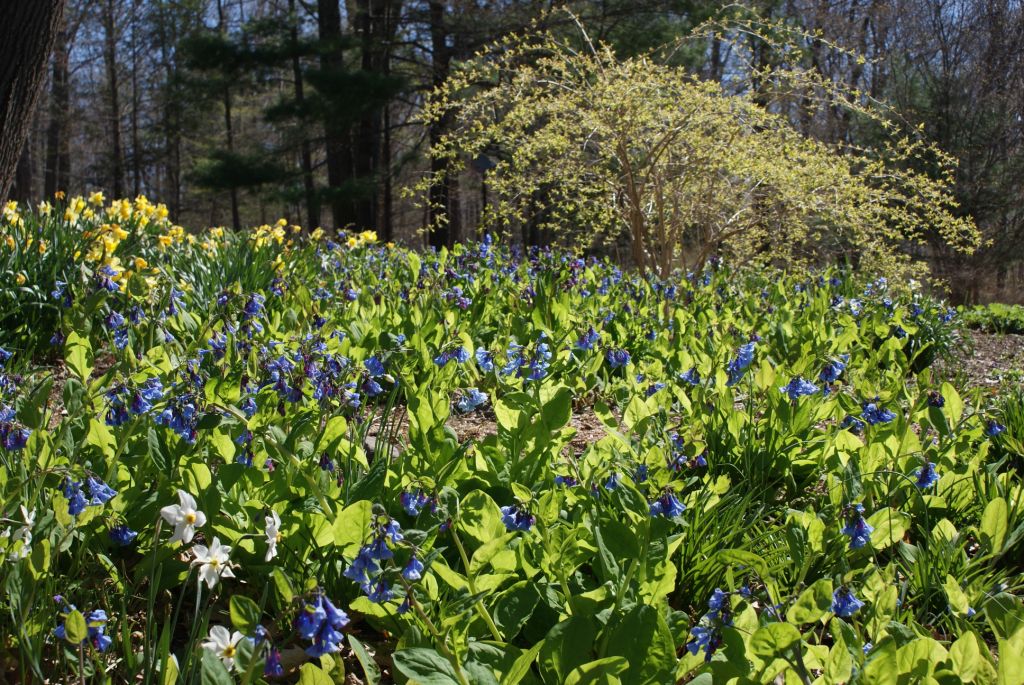 Virginia Bluebells
Wisdom has it that gardens take three years to mature: "The first year, your plants sleep, the second, they creep, the third, they leap." We seem to be on more of a 10 year cycle. Here, at last, is the thriving colony of Mertensia (Virginia bluebells), that we were promised when we planted the bare roots a decade ago. In fact, now we seem to have Mertensia everywhere -- transplanted by chipmunk express, I guess.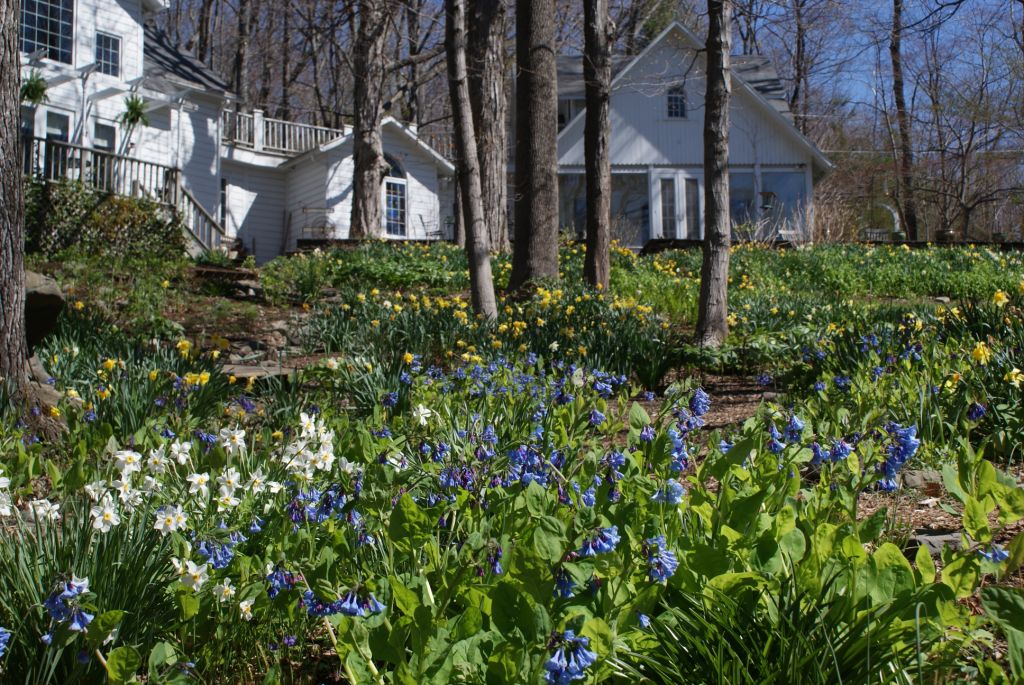 Virginia Bluebells via Chipmunk Express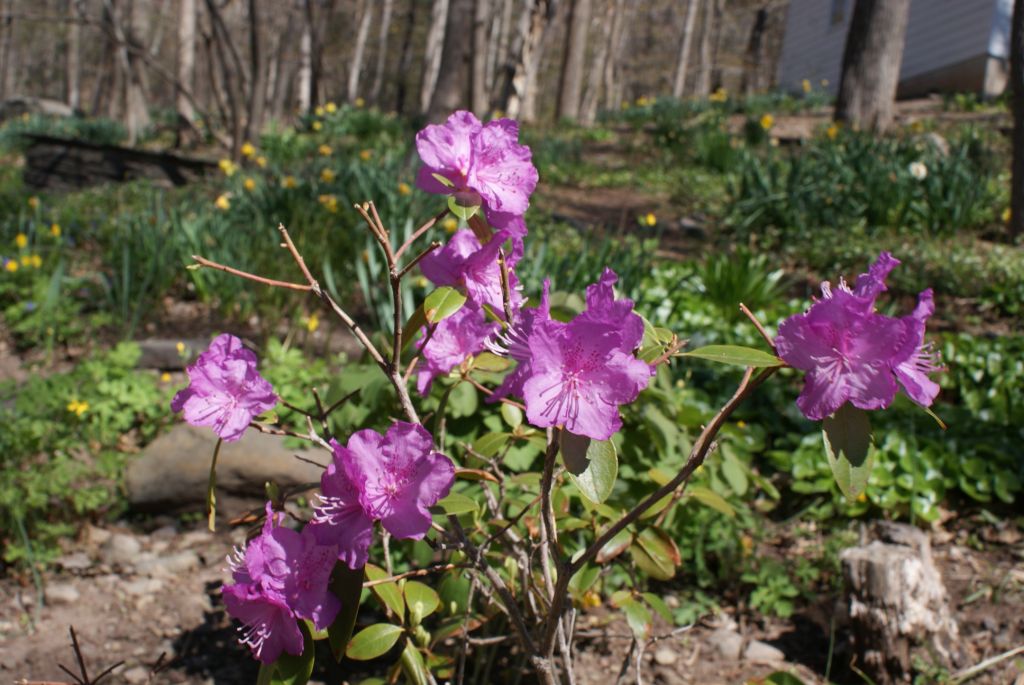 Shy Rhododendron
And this rhodie is so old, we gave up on threatening to dig it up years ago. Hardest winter we've ever had, and this is the first time it's ever bloomed.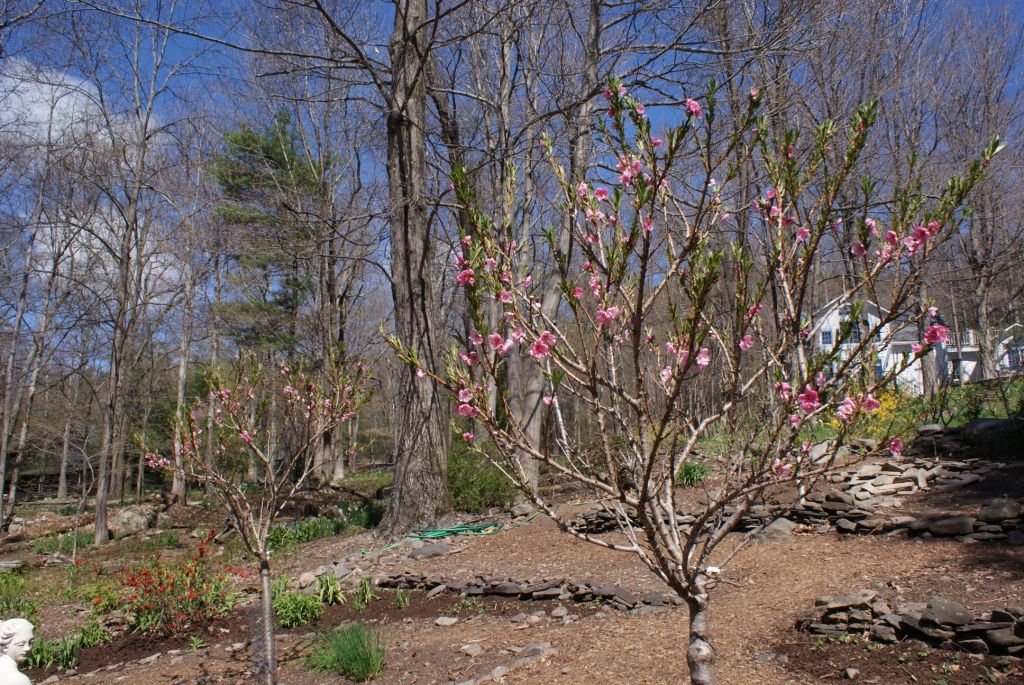 Meagre Peach Blossoms
Gives us hope that one year we'll see something beyond beautiful flowers on our peach trees.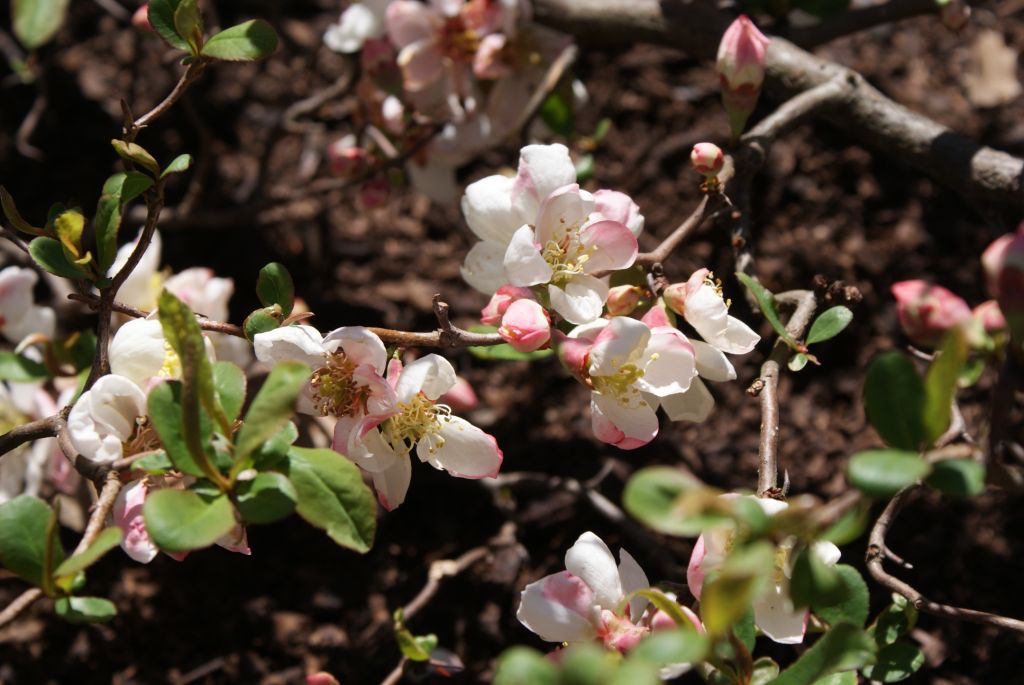 Blooming, but Unpalatable, Quince
Of course, our quinces flourish with fruit. But despite the claims of an anonymous Victorian recipe writer that "The quince is a luscious fruit for canning," there's something about the half pound of sugar that must be added for each pound of fruit that warns you, you might just be better off making caramels - especially when you read the writer's warning that quince "differs from all other fruit in one respect; it must always be cooked soft before the sugar is added. If previously added, the quince will be hard and unpalatable." Frankly, I've never encountered one that wasn't.