So Who're You Calling a Yellow Bastard-Lily?
22 April 2014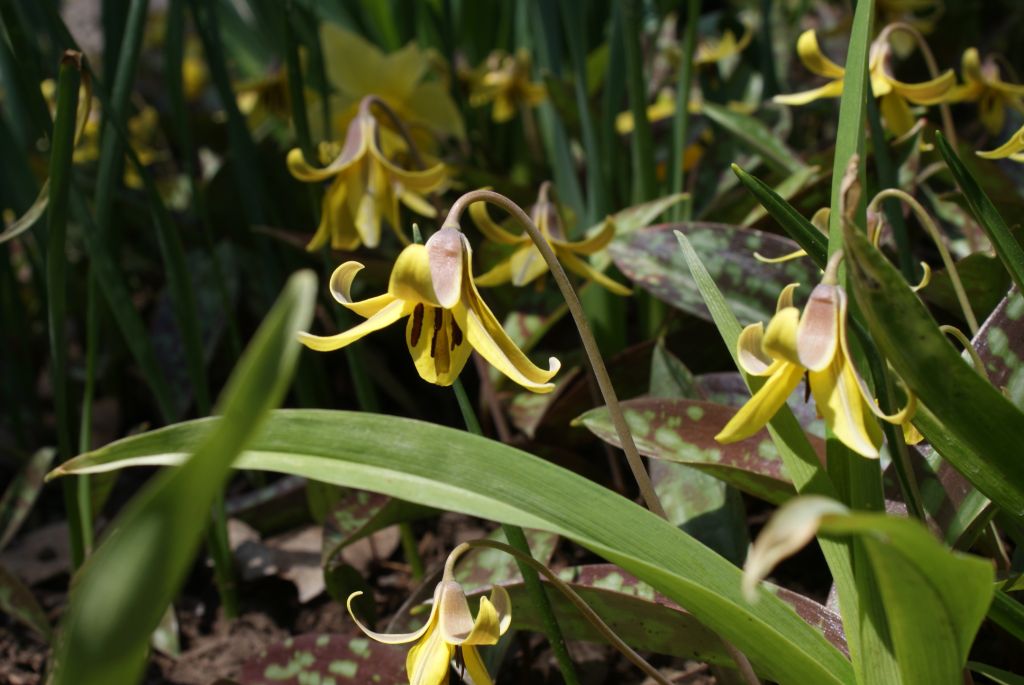 Trout lily. Adder's tongue. Dogtooth violet. Yellow lily. Fawn lily. Yellow snowdrop. Yellow bastard-lily. Rattlesnake tooth violet. Serpent's tongue. Starstriker. Scrofula root. All those names really only mean one thing: it must finally be spring. (Although there's part of me that's just dying to call someone a "yellow bastard-lily.")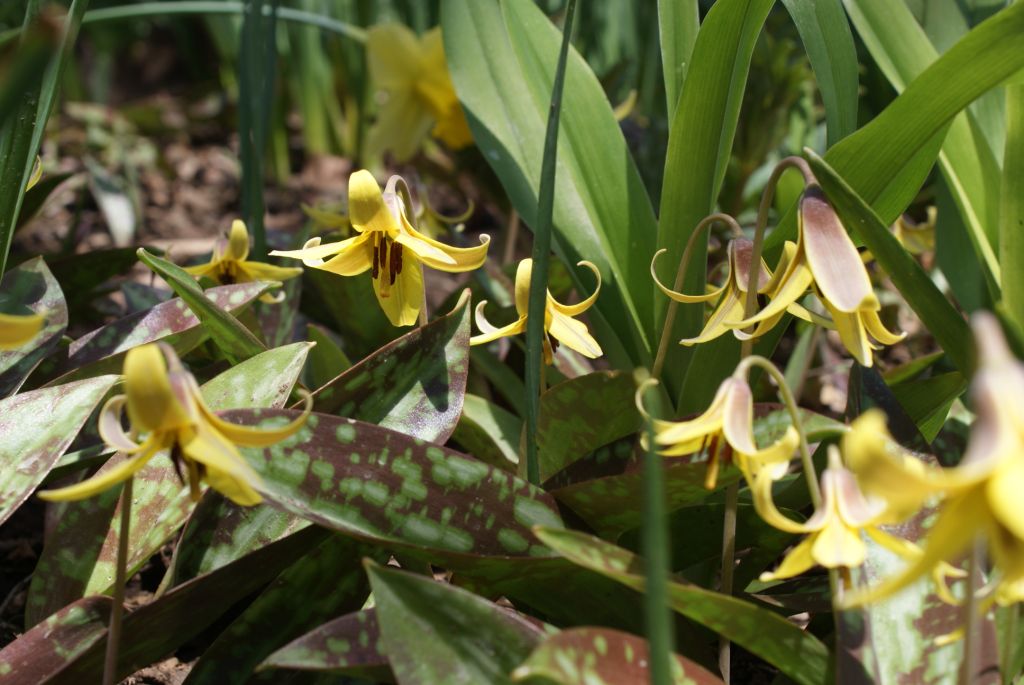 We have at least three varieties of Erythronium in our garden, two of which are in bloom right now. And despite our having paid rather substantially for hybrid cultivars, our favorite remains the odd, speckled leaves that appeared each spring, leading us to ask, "Do you think that could be something."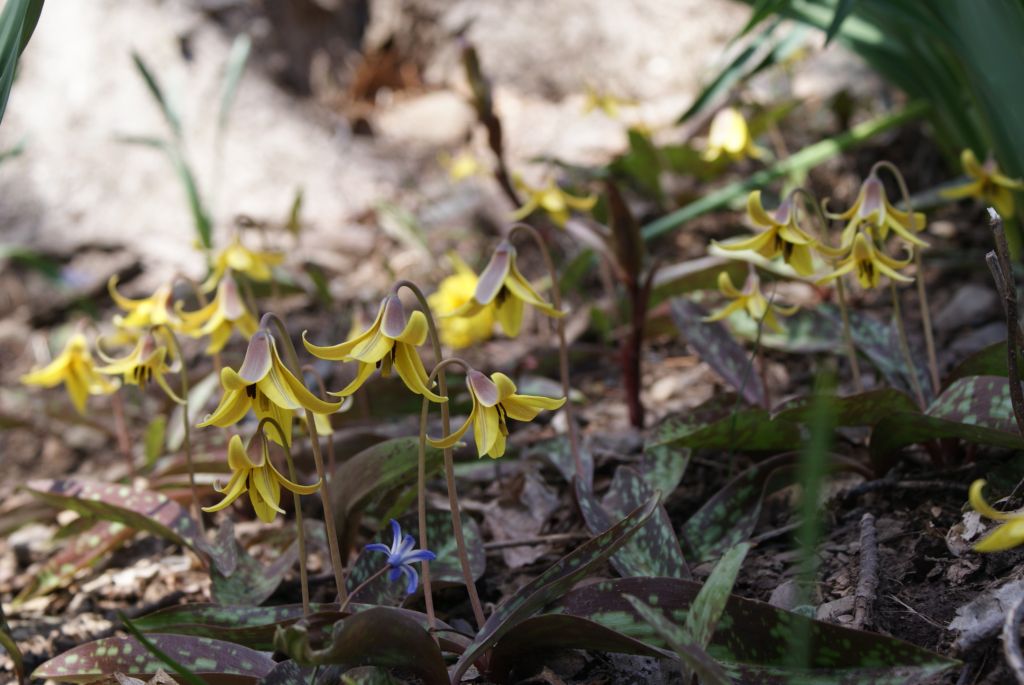 Like its cousin, the violet, the dogtooth violet is a cat among plants, a plant that, in T.S Eliot's words, "will do as he did do. And there's no doing anything about it." Violets spring up where they choose (which doesn't make them all that different from the crocus that chose to appear in the middle of our bean bed). And there's no doing anything about it.
See the rest of our early spring garden pictures.