75 Years Before They Started Killing Darcys on PBS...
26 January 2015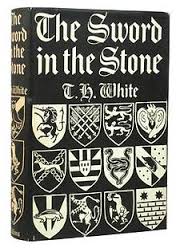 ...a novel appeared that transformed the stuff of Celtic legend into a post-modernist masterpiece that uses myth to comment on the disjunction between the ideals of legend and the realities of mid-twentieth century life. I'm, of course, talking about The Sword in the Stone, which does everything Finnegan's Wake does, but is actually fun to read.
So when T.H. White turns his attention to a detective novel...?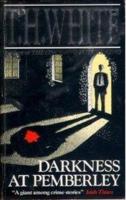 Well, I guess we all have our strengths. I can only describe Darkness at Pemberley as an odd little book. Published in 1932, it was White's early attempt to break into the lucrative field of detective fiction before he found his métier as a fantasy writer. Accordingly, it starts with a classic, locked-room puzzle. A college don seems to have committed suicide while his door is "sported," after having shot an undergraduate. The fact that everyone hears the don start a record inside his locked room seems to be proof positive that he killed himself. It is up to Inspector Buller to prove that the order of murders is wrong, and Beedon's death is not a suicide. The solution is ingenious, if relatively easy to figure out. And the case is lent a certain cachet by White's being forced to publish a disclaimer that the drug use, blackmail and murder he describes take place in a fictional college, not in Queen's College, Cambridge, which his fictional college so clearly resembles. Still, the biggest problem with Darkness at Pemberley is that puzzle is solved in 50 pages - by the murderer simply admitting his crime and taunting Buller with his inability to bring him to justice.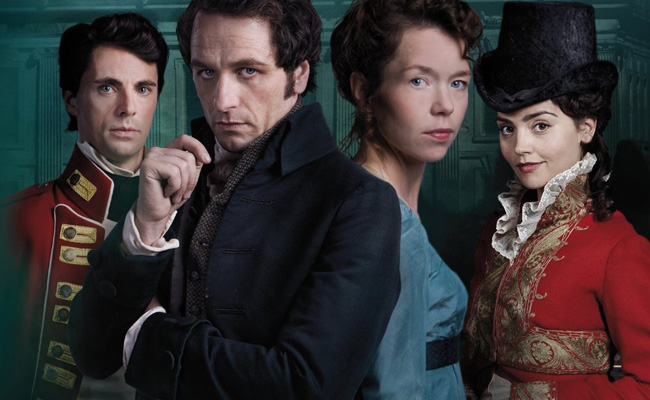 In Part II of Darkness at Pemberley, the murderer follows the frustrated Buller as he takes a holiday at the eponymous country house, And yes, Pemberley does belong to the Darcys. And yes the daughter of the house is named Elizabeth. And, although the second half of the book has been described as a "study in claustrophobia and fear," it really is closer to a comedy of manners about the wooing of Elizabeth Darcy by Inspector Buller - interrupted by the jarring murder of a very likeable character in an awkward attempt to motivate the protagonists' behavior. For, despite the murderer's seemingly supernatural ability to hide in the house's chimneys, there's very little suspense. We know who he is and why he's there. (Rather improbably, Eliza's brother takes it upon himself to serve justice by giving the murderer a week's warning before he kills him, and the murderer takes it upon himself to kill Sir Charles first.) And as homicidal maniacs go, the murderer is hardly Hannibal Lecter.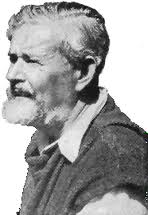 Despite Darkness at Pemberley's obvious weaknesses, the book still promises the greatness that White will achieve by the end of the decade. The brilliance of The Once and Future King is the Joycean absurdity with which it pits ideologies and their associated symbolic systems against one another. Darkness at Pemberley also depends on such ironic juxtapositions - even if they are handled much less certainly. And the target of White's irony calls to mind both Pride and Prejudice and The Once and Future King. Locked-room puzzle or claustrophobic thriller, Darkness at Pemberley is ultimately about the bumbling British obsession with good behavior under the most extreme circumstances.
Inexpertly handled as it is, that comedy of manners is still the novel's biggest strength. Much ink has been spilled on the issue of White's ambiguous sexuality, with no less a psychological authority as Julie Andrews diagnosing him as an "unfulfilled homosexual." Whatever the issues of White's sexuality actually were, and however much they may have cost him personally, it is clear that, without them, White could never have explored the fatal triangle among Lancelot, Guinevere, and Arthur as convincingly as he does in The Once and Future King. And Sir Charles Darcy, a titled recluse whose beloved wife was killed in a larkish attempt to become liquor smugglers, is worthy of a place at White's Round Table. It's one of the book's greatest pities that this character is never fully developed, and the writer in me is tempted to rectify the situation.
T.H. White was a flawed man in many ways, and not just sexually. Darkness at Pemberley is a flawed book as well. Perhaps the greatest lesson to be learned from it is that White is unafraid of the flawed. Instead, he explores it. The result may be a questionable murder mystery or a masterpiece of modern fantasy, but White's books are always a heroic quest to discover the Grail sought by all serious writers: understanding our imperfect, all-too-human selves.